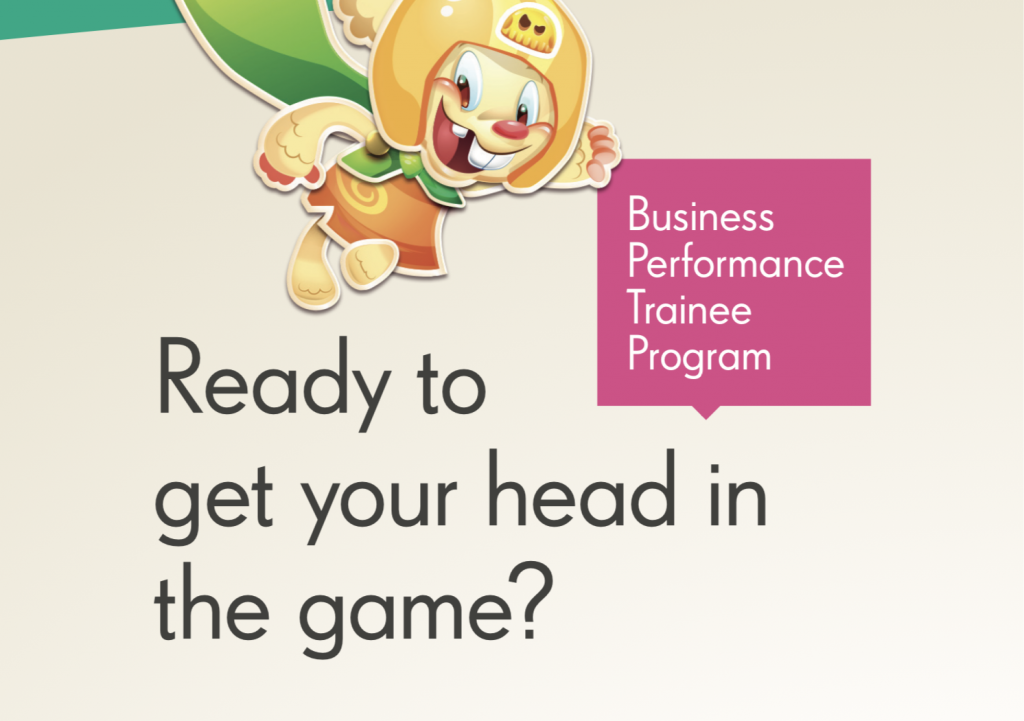 Ready to get your head in the game? Apply to King's Business Performance Trainee Program starting September 2021.
As a trainee at King, you'll be at the heart of developing our business and make games (we bet you've heard of Candy Crush) that are played and loved by millions of people all over the world. Working in an innovative environment with people from more than 50 countries is just the cherry on top.
This 18-month program will take you on a challenging journey where you'll rotate across three different departments, getting hands-on experience in Business Performance and Operations. On top of this you'll have a training plan and mentor to fast-track your development and set you up for success.
Read more and apply by 6th December via https://cutt.ly/LgDVIfE
Now, are you getting curious and want to get to know us better? Then join our event..!
Behind the Scenes at King – Digital Event
Come and learn about what drives some of the world's most successful mobile games! Our teams will take you behind the scenes of games like Candy Crush Saga for a deep-dive in Business Performance at King. Oh, and get ready to play some games…
When? 26th of November 17.30-19.30
Where? Zoom
Limited spots – sign up by 20th of November. You will be notified no later than 23rd of November if you secured a slot at the event!
Link for sign-up: https://forms.gle/4446HNBQJi5ubBhj9