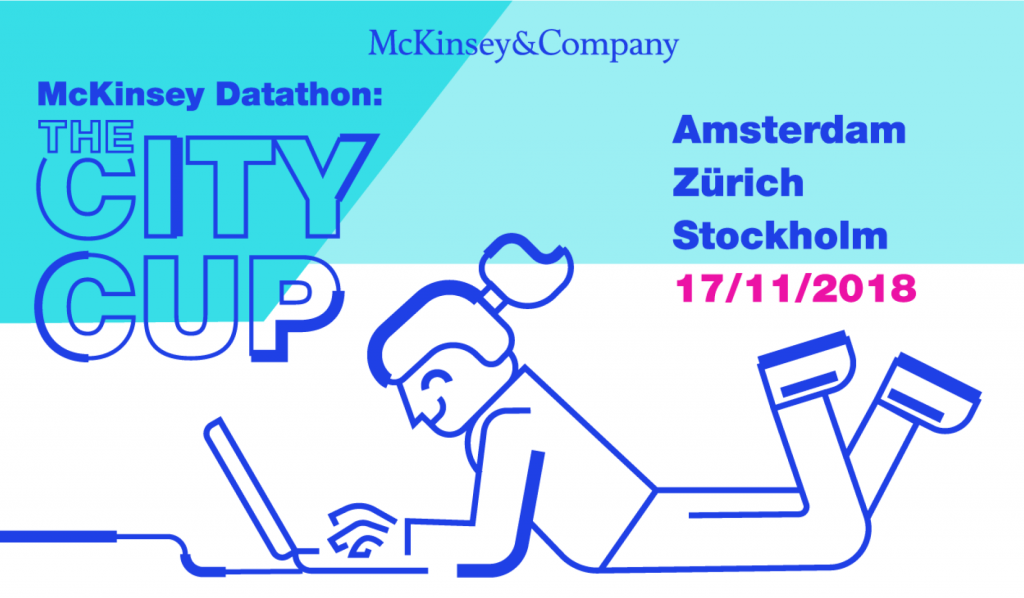 McKinsey's Datathon: The City Cup
November 17th, 2018
Stockholm
Join us for a full day of hacking to get a chance to win the McKinsey City Cup happening simultaneously across 3 cities!
1st prize: 5,000 EUR + conference attendance of your choice*
2nd prize: 3000 EUR
3rd prize: 2000 EUR
+more local prizes
This event is open to university students of all levels – bachelor's, master's and PhDs.
Come gain insights into the types of problems that our McKinsey data scientists solve daily.
There will also be time for networking, food and drinks provided.
*inclusive of the entry ticket, flights, and accommodation
Apply here:
https://www.mckinsey.com/Careers/experienced-professionals/analytics-city-cup