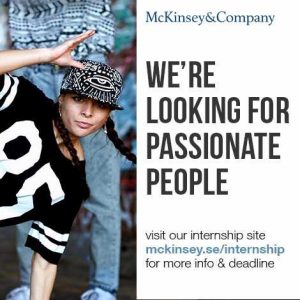 Whether you're into breakdancing or birdwatching, we want to hear from you!
Share your passion with us, and let us know what excites you about an internship at McKinsey.
Find out more on www.mckinsey.se/internship
Apply with your CV and grades, along with a cover letter and/or a 30-second video clip by October 9th.
Best,
McKinsey & Company