Under hösten 2020 kommer vi på grund av rådande situation att genomföra ett koncept där intresserade företag får en vecka på Fysikteknologsektionen för sig själva. Under denna vecka kommer företaget i fråga att få genomföra lunchföreläsningar, skicka ut information samt, om de vill, arrangera någon slags event.
FARM kommer att publicera information om varje vecka löpande under hösten. Det huvudsakliga schemat över veckorna finns längst ner på sidan.
SYNTRONIC WEEK
Welcome to the Syntronic student week with FARM. All events this week will be digital and we hope this will be a great opportunity to get to know each other. You find the schedule for the week below and we have also created a page where you are able to find out more information about what we do and how it's like to work together with us. You find it here: https://www.syntronic.com/farm/
At Syntronic you get the opportunity to develop yourself together with dedicated employees. We work within several sectors with exciting and challenging projects in an international environment. Syntronic is a leading design house specializing in advanced product and systems development, production and aftermarket services. We adopt the latest technologies in electronics design and software development with a team of 1300 technically skilled employees around the world.
Schedule October 6th – 9th:
Tuesday: Tech talk with Jonas Andersson.
Make sure to attend Jonas Andersson's presentation on "BRAPH for Python: graph theory and graph neural networks for brain connectivity analysis".
The talk starts 12:00 at https://chalmers.zoom.us/j/62134401927
Wednesday: Thesis session with Alice Deimante Neimantaite
Alice will give you inspiration on writing a thesis within the area of MedTech and AI. She will share our experiences from a previous thesis work and present an upcoming thesis opportunity.
The talk starts 12:00 at https://chalmers.zoom.us/j/63206106950
Thursday: Schedule your interview with Syntronic
Check out our available student thesis opportunities here: https://www.syntronic.com/farm/ and schedule your interview today. Fill out the application to schedule an interview.
Friday: Interview session and QUIZ
This day we will meet some of you for interviews. We kindly ask you to remain standby this day and if you haven't heard from us during Friday, we will contact you the upcoming week.
Let's end the week with a QUIZ! Compete to win a one year Spotify Premium subscription. The QUIZ will be open between 09.00 – 13.00 and you find the quiz on: https://www.syntronic.com/farm/
The winner will be announced at 15.00 on the same page as the QUIZ.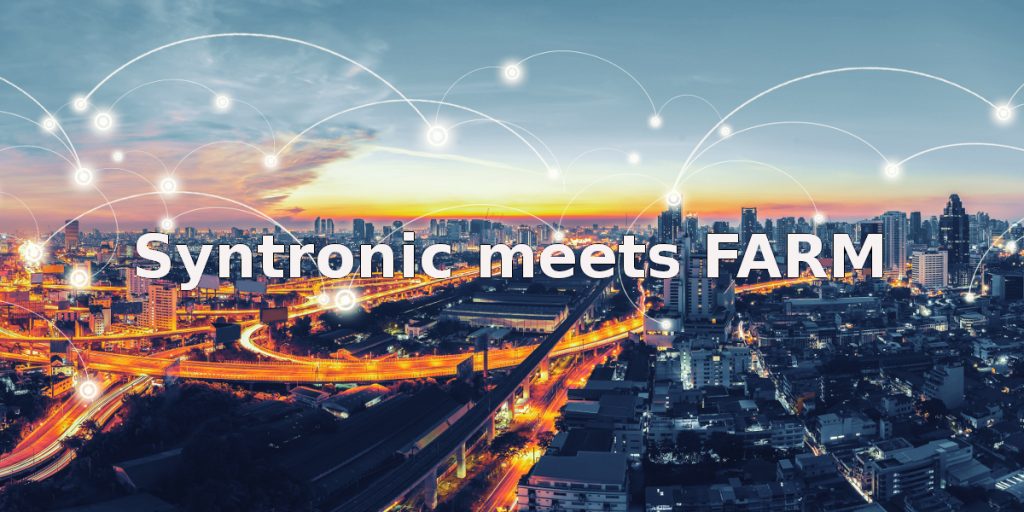 SCHEMA
lp1, lv6 – Syntronic-week
lp1, lv7 – Saab håller i en lunchföreläsning
Paus för tentaperiod
lp2, lv2 – Zenseact-week
Listan uppdateras löpande!