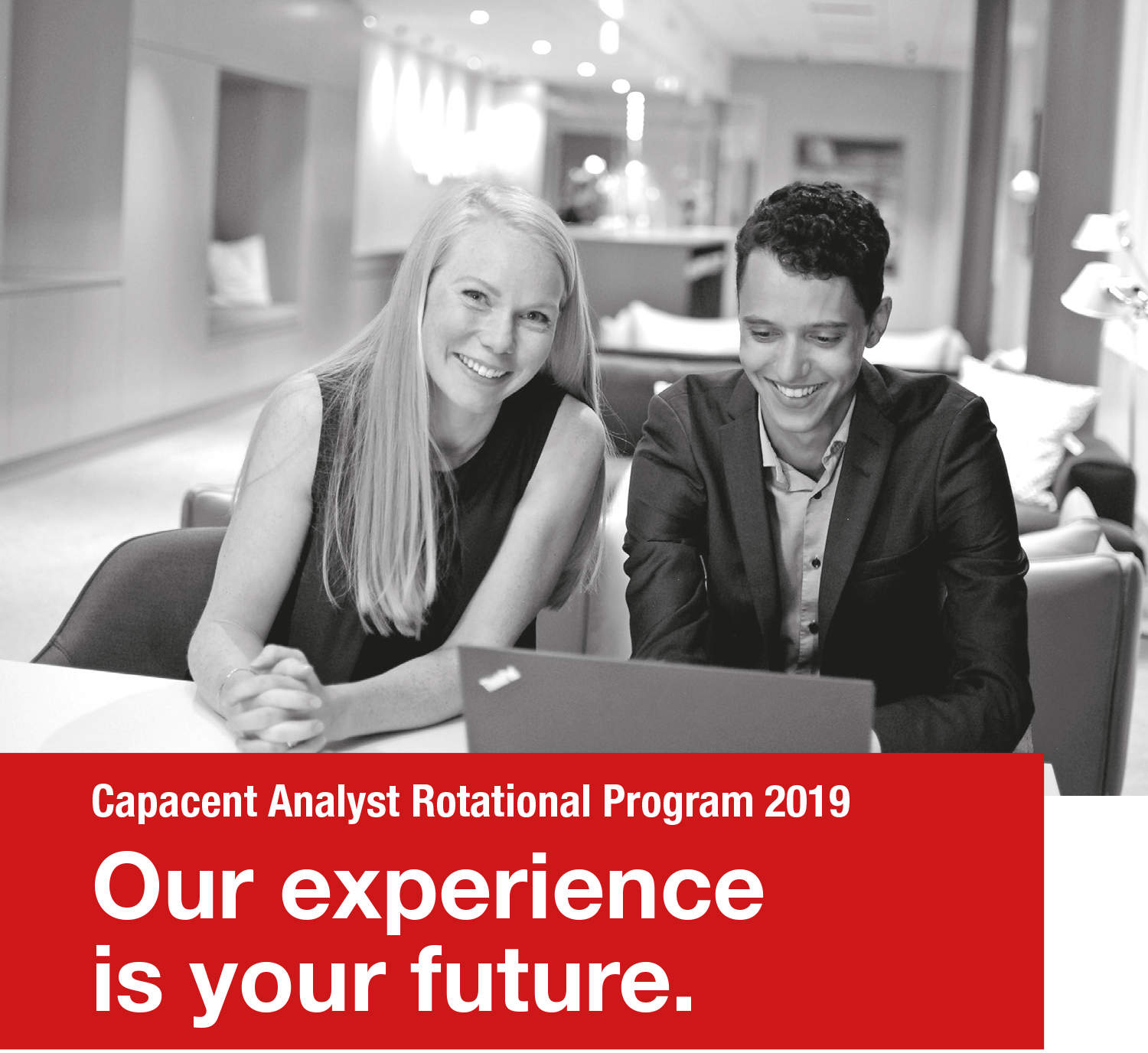 Interested in management consulting?
Deep strategic insight, tailor-made solutions, client empowerment and getting the job done, that is what we do at Capacent. We call it management consulting – the Nordic way.
Right now we are looking for talented graduates to join our Capacent Analyst Rotational Program and begin their journey to become fully fledged management consultants.
We look forward to your application no later than October 15, 2018!